Our Values
Our values serve as moral guidelines and principles that determine how we operate. We are united by our integrity, committed to delivering exceptional service, caring for our well-being, our colleagues, our clients, and the environment, having the courage to challenge and support, and striving for excellence through continuous improvement.
Values in action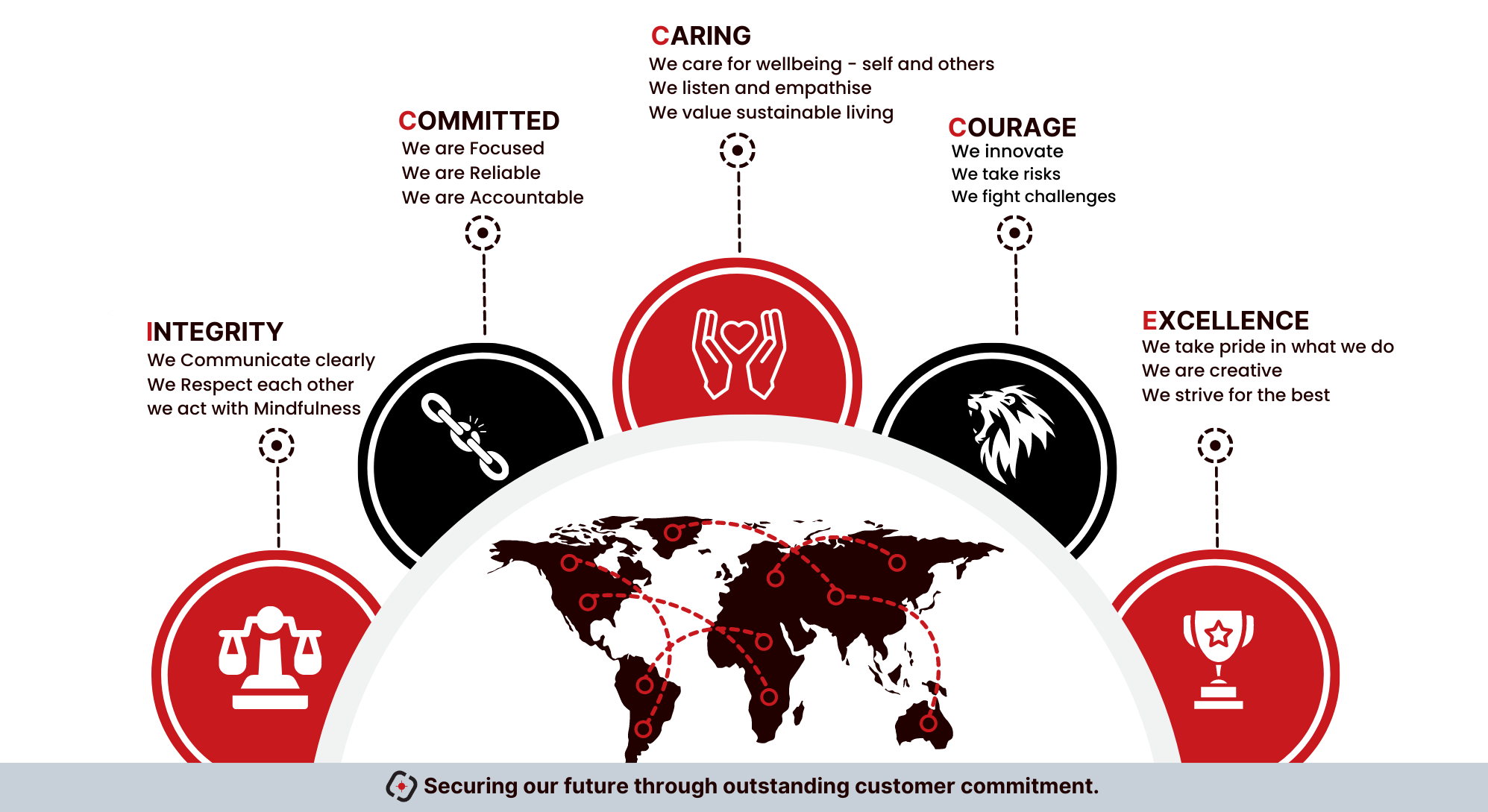 At AVTEL, our behaviours reflect our values, and we put these values into action every day. They provide our cultural code, so we all know and understand the expectations. Our behaviours give us a way to challenge and champion each other and to hold ourselves and each other accountable for how we show up every day.

Integrity
We communicate clearly and honestly, show each other respect, make balanced and fair decisions, and are mindful of the impact of our actions on others.

Commitment
We are engaged, reliable, effective, and focused on our roles and contributions to the end goal. We take ownership of our own results, learning, and progression, and use our own initiative to spot opportunities or problems.

Caring
We invest in our own well-being, connect with each other, show empathy, and value our planet's sustainability through our actions.

Courage
We have the confidence to take control, make decisions under pressure, own our choices, and explain our thinking. We know it is okay to fail, take risks, try new things, and challenge the status quo.

Excellence
We take pride in what we do, celebrate our wins, and take accountability for our mistakes. We have a growth mindset, give and welcome feedback, learn from each other, and are creative, innovative, and collaborative.
Together, we are AVTEL - a team that cares for each other, supports one another, and collaborates to achieve our shared goals. Join us in securing our future through outstanding customer commitment.