About
AVTEL is a global security company, dedicated to helping organisations to protect what's important through robust, responsive and innovative security solutions.
Global security providers
Started in 2007 in Tokyo AVTEL has been expanding since then, and now supports customers across Asia Pacific (APAC), Europe, the Middle East and Africa (EMEA), Latin America (LATAM), and the US. Our business is focused on providing outstanding quality to our customers through the people we employ. It is a people business that we are in and we very much believe in our teams being able to fold around our customer teams to deliver well-planned, effective solutions using the best products on the market.
The vital ingredient to our technical success is to listen to our customers and deliver what they ask for in an auditable, scalable, and consistent way. We deploy a centrally managed support network across our local entities to ensure that we meet internal delivery standards and learn from our mistakes.
This specialist team oversees installation and support standards and is directly involved in the training and development of both colleagues in AVTEL and subcontract partners outside AVTEL. We can scale our local entities by layering a highly versatile group of multi-cultural experts over the local entity to enable them to punch way beyond their weight.
We respect the value of local teams working together and enjoying being part of their entity. Being able to provide consistency across a wide geography whilst keeping the feeling of working in a small business with local teamwork and comradery is a subtle and careful blend that is part of our culture.
We are a very human business specialising in electronic security but above all, delivering customer service.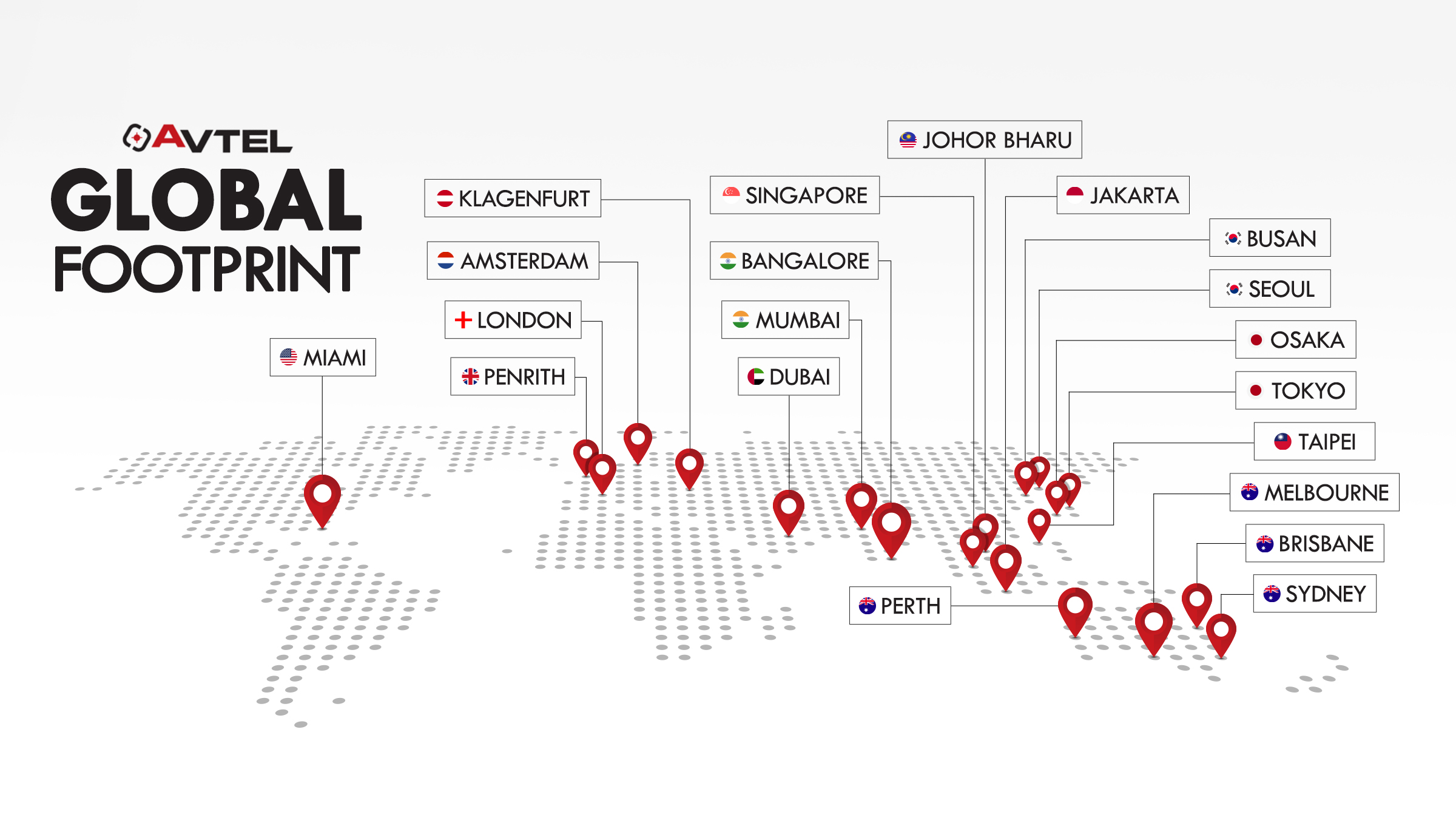 What we do
We design, install and support large integrated security systems. These systems are generally connected to the corporate network allowing for remote centralised monitoring and management. We provide high quality design services as well as installation and maintenance.

We're authorised partners for security product manufacturers including AMAG, Arcules, Axis, Bosch, Brivo, Eagle Eye, Feenics, Gallagher, Genetec, HID, Honeywell, Lenel S2, Milestone, RS2, Software House, and Verint.

Aftercare
Well-maintained systems last longer and minimise downtime. We can work as your reliable partner in service contracts, with a 24/7 helpdesk, diagnostics, performance reviews against SLAs and spares programmes. We offer a responsive and flexible service that fits around your operations to ensure your assets remain protected.

Custom Solutions
AVTEL work to provide innovative protective solutions for business across the globe. You can put your trust in us to design and install your bespoke security package and to ensure operational consistency throughout.

Managed Services
Security systems are sophisticated. Once a new system or upgrade is in place, you may require software training or end-user support to help manage or oversee it. We place staff – onsite or remotely – with IT and operational expertise to administer databases and manage systems to ensure they're working efficiently.

System Implementation
If you require an installer, Avtel can implement the most complex security systems with a meticulous and uniquely comprehensive approach. The entire process is taken care of, including independent auditing of system commissioning and quality control.

Product
As niche security product specialists, we share in-depth knowledge of the most effective products on the market. Avtel is an approved reseller able to recommend and supply traditional and modern security equipment from leading manufacturers, including handling shipping and customs issues.

Solution and Design Engineering
The key to designing the right security system is to fully understand your situation, risks and challenges – both physical and cultural. We will scope out and liaise with your team before developing an innovative solution that meets all your operating, software and budgetary requirements.
Our understanding of security technologies is matched by an appreciation of the practicalities of deploying them within complex environments. That's why we are able to bring you commercially insightful, proactive and agile security services.
Our Background
Experts who understand legacy systems and leverage the latest security technologies to make them work seamlessly within complex client environments.
Mark Hodby - Chairman and Co-founder
Mark comes to AVTEL with over 30 years of experience in the design and installation of large scale commercial and industrial electrical and electronics systems. Since entering the security industry in Japan in 1999, Mark has been involved in the deployment of integrated security systems ranging from single site small-scale systems to multi-site systems stretching across national and geographic borders.
LinkedIn
Myles Hick - CEO and Co-founder
Myles started his career in the UK construction industry as a Project Manager after graduating as a surveyor. In 1999 he joined an Australian electronic security installer where he developed knowledge of the global security market. In 2007, with Mark Hodby, Myles started AVTEL. Myles is responsible for the group strategy and leads the Executive Management Team.
LinkedIn
Chris Meldrum - Director
After completing his electronics engineering training in the defence and weapon guidance market, Chris joined the security industry in 1982. He has over 39 years of experience in the integrated security systems market and has been engaged in many aspects of the business. Chris is Group Technical Director and maintains responsibility for our key product lines, technical training, engineering standards, IT support, and design.
LinkedIn
A strong ethical mission is the backbone of AVTEL. We believe everybody counts and treat all our customers and employees with respect. Everyone is recognised for their contribution to our success – and this includes the communities in which we work.
We offer engaging development opportunities, recognise achievement, and foster an inclusive and collaborative workforce to help employees achieve their full potential. We place a high value on our key values of being trustworthy, committed, caring, courageous and excellence.
AVTEL aims to ensure our employees' health and safety and welfare whilst they are at work and of others who may be affected by our undertakings. We have been awarded accreditation from Safecontractor, the market-leading provider of technology-enabled compliance risk management, certification, and verification services.
AVTEL is an environmentally conscious organisation, and as such, we acknowledge the impact that our operations may have on the environment. We are committed to ensuring we comply with environmental legislation where these relate to our activities.
Director of India and Shared Services – Nitesh Khanna
Nitesh is our Director of India and Shared Services and manages Estimation and Design Teams.
watch video
Procurement and Sales Co-ordinator – Chaeyeon Hong
Chaeyeon Hong is one of our Procurement and Sales Co-ordinators and works at AVTEL Korea.
watch video